Wines and Cavas
Perelada & Chivite is today a benchmark in the wine world. It operates in the main designations of origin with over 450 ha of own vineyards and over 320 ha of controlled exploitation.
As owners of Perelada & Chivite, the Suqué Mateu family seeks to maintain the identity of its wines by promoting respect for the terroir and the landscapes at each of the wineries that make up a complete collection of unique wines.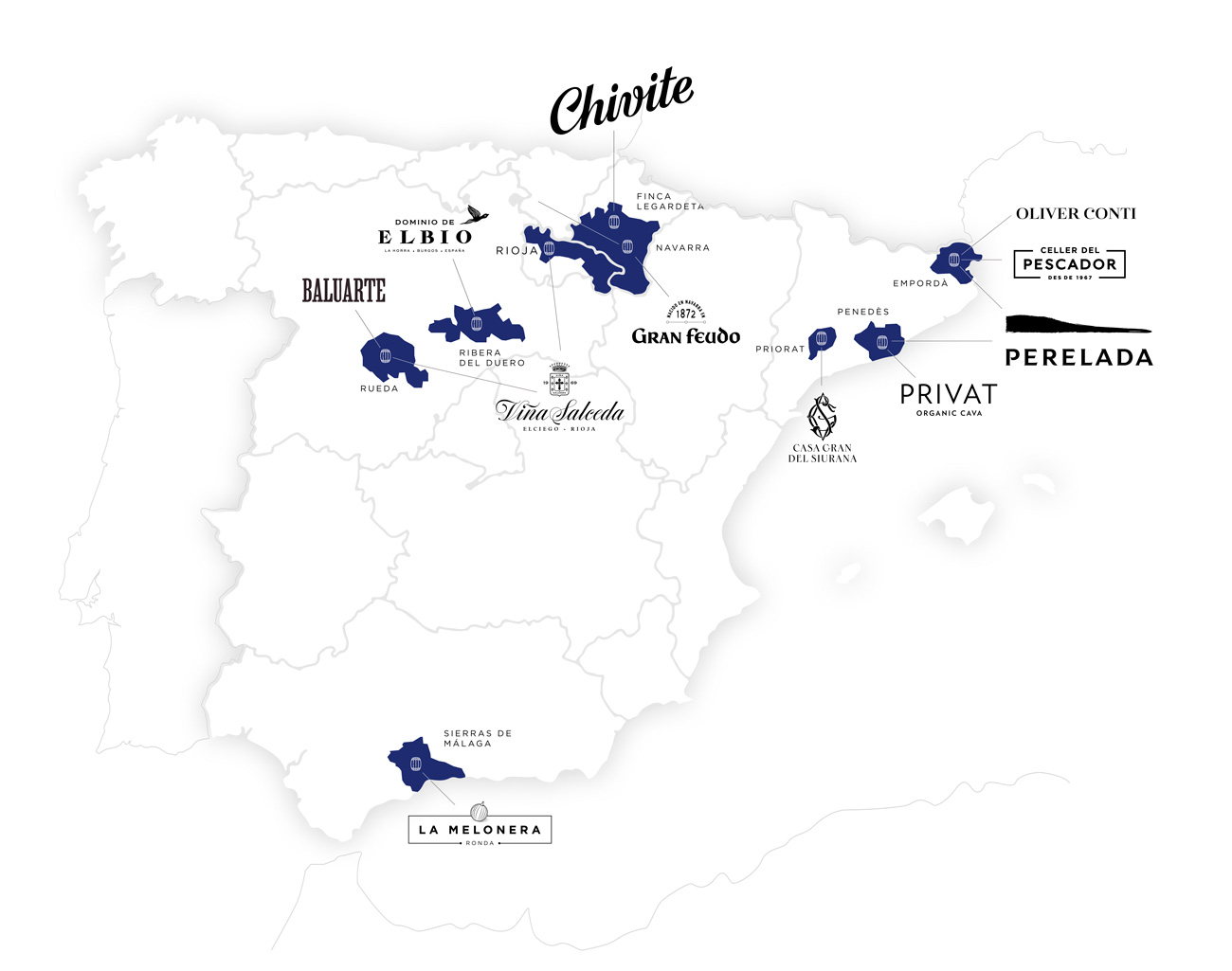 Perelada & Chivite
In addition to all the wines and cavas produced by the Group's wineries, we distribute more than 130 national and international brands that stand out for their quality and tradition.
Visit web